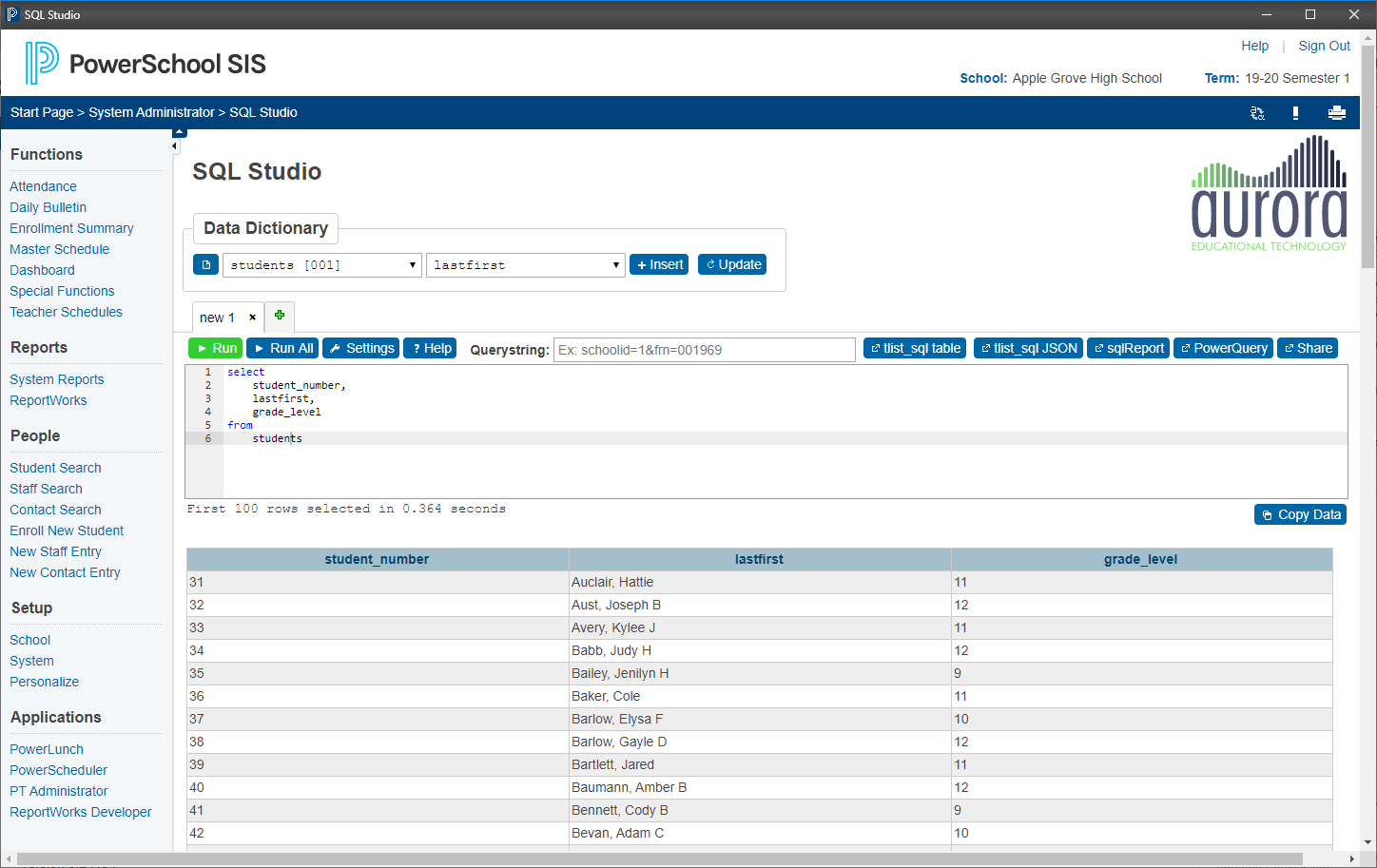 SQL Studio is the only query development environment that is embedded entirely within PowerSchool. It does not require VPN connections, special Oracle passwords, or ODBC drivers. It is also available for both local and hosted installations of PowerSchool. The application was built as a developer's tool and is not intended as a method for deploying queries or running reports with any regular frequency. For those types of applications, use sqlReports (https://www.freundresources.net) or Enterprise Reporting.
SQL Studio is available as a free plugin from Aurora Ed Tech. Click the Purchase button below to sign in or create an account. The downloads will be available once your account is created and the free subscription has been processed.
Unlock premium SQL Studio features and support the development of this plugin by purchasing a SQL Studio Premium Subscription today.